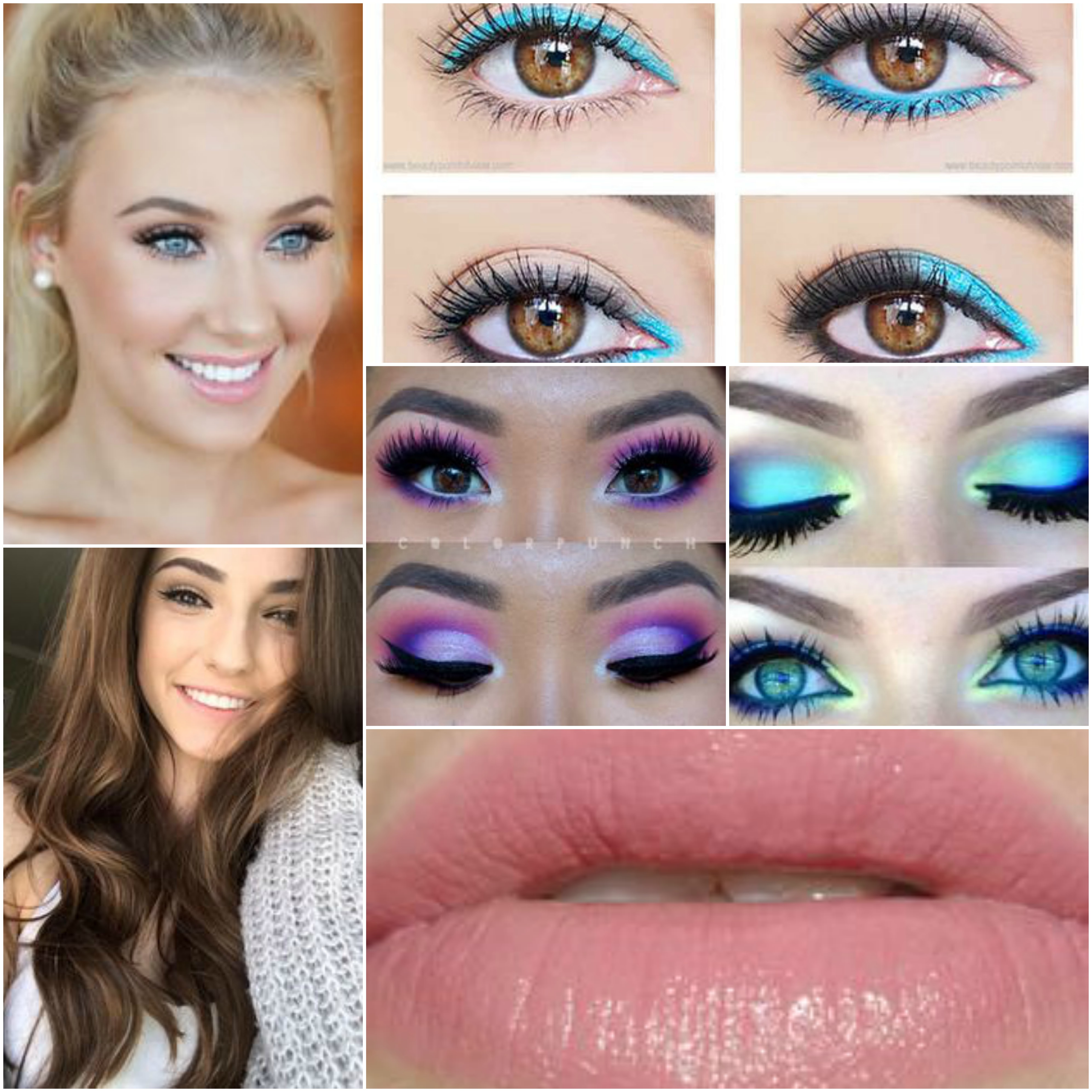 The sun is peeking its head out from the clouds, and summer is right around the corner. It's time to ditch those warm boots, cozy sweaters, and dark lipstick shades; bloom with the lovely shades of the flowers with these bright summer makeup styles!
Purple Ombre
Purple is one of the hottest colors for 2016, and ombre just so happens to be a hit style in the fashion world; but ombre isn't just for your locks. Combine different shades of purple on your eyelids- a sharp neon purple hue on top followed by a silvery lavender underneath creates a striking look that's perfect for the summer days by the beach.
Turquoise Eyeliner
Black eyeliner? Not during the summertime! Replace your dreary black and dark brown eyeliner products with a delightful turquoise blue. Not only is it a magnificent color that's very appealing to the eye, but it will also make your eyes come to life in a perky and upbeat way that's great for the brightness of summer.
Blues and Yellows
Blue and yellow, combined, makes one knockout style that's both refreshing and fun. It's okay to be quirky with your eyeliner during summer! An intense blue on the outer edges can be softened with a deep yellow hue in the center, leaving plenty of room for trendy turquoise shades in the center. Try this along with other striking color combinations to really dazzle in the sun!
Nude Lips
Nude lips are great for the warmer seasons, especially if you're using some vibrant hues on your eyelids. They're also a great matchup for all natural makeup looks, on days where you just want to chill by the pool getting that killer tan.
Pink Lips
Pink lips are simply a staple for summertime! They're super cute, ultra flirty, and have a very summery girly feel that you shouldn't pass up. Seriously, if there's one shade of lipstick you have in your makeup bag this season, let it be a bright, standout pink!