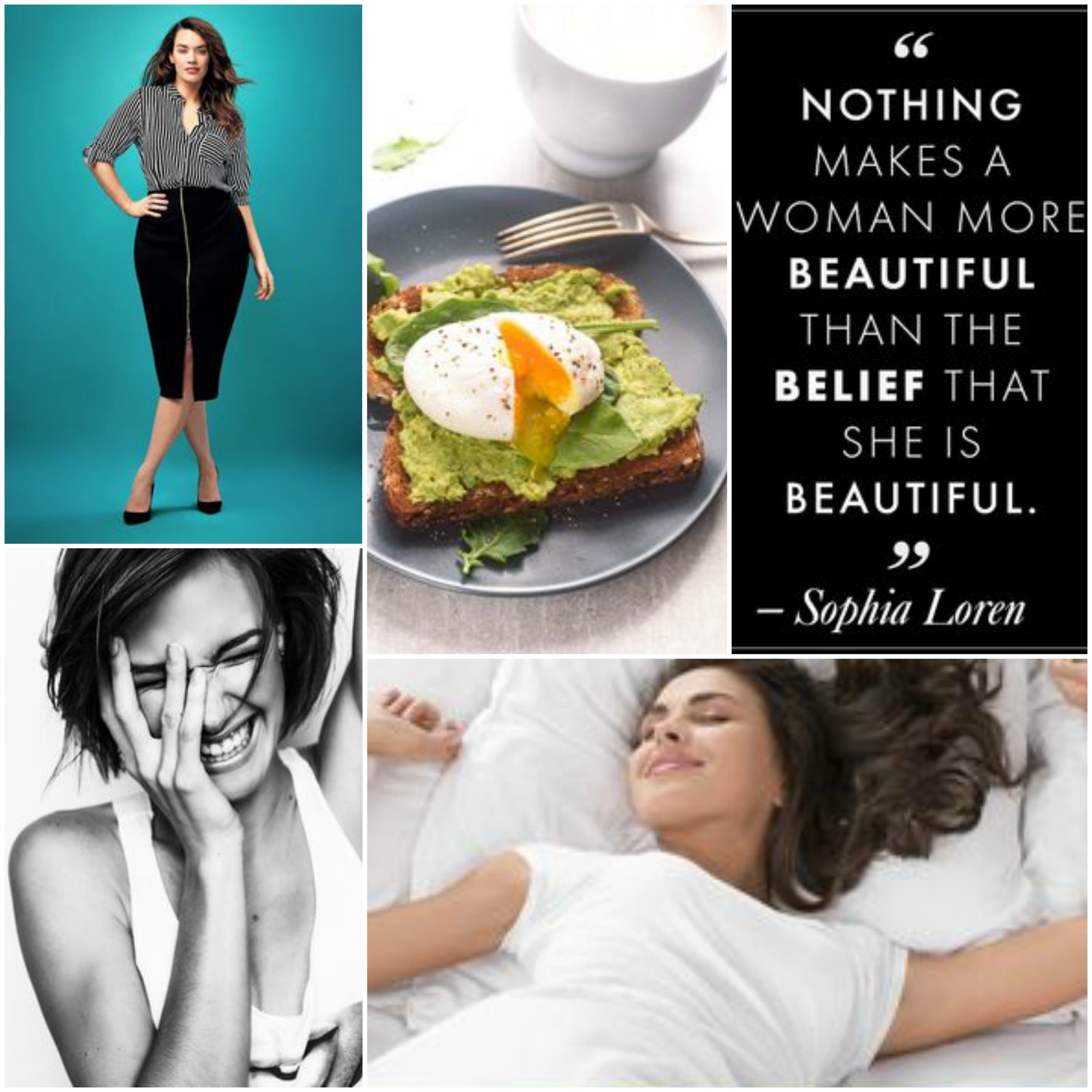 As the saying goes, there's nothing more beautiful than a woman with confidence. Starting your day out with a confidence-boosting routine is an easy way to ensure you'll be beaming with beauty and charm throughout the entire day. And ladies, if you feel you're lacking in confidence, starting a morning routine like this will help to slowly build up your confidence and you'll be feeling like the tremendous and breathtaking woman you truly are in no time.
1. Get Enough Sleep
Sleep is IMPERATIVE. Make sure you're getting at least 8 hours! You'll feel vibrant and refreshed, and it's a lot easier to smile and be charming when you're not half asleep.
2. Compliment Yourself
Even if this step is difficult at first, DO IT. Even if it's something small like, "You have beautiful green eyes" or "You have such a pretty smile", it's a start. Come up with a new compliment for yourself everyday to remind yourself how wonderful you are. You could even write them down and make a list, and soon you'll be able to see with your own eyes all the great things about yourself.
3. Wear a Flattering Outfit
Don't hide behind baggy clothing, but don't try to squeeze into something that doesn't quite fit. Find clothes that flatter your body and accentuate your best features. Curves are a good thing too, ladies, so don't be afraid to show them off!
4. Eat a Healthy Breakfast
Breakfast is the most important meal of the day, and grabbing a box of cookies isn't going to make you feel good. Whip up a healthy breakfast and feel energized and rejuvanted all morning long. If you're short on time in the mornings, consider making something the night before that you can pop in the microwave before you head out.
5. Smile
Smile. In the morning, in the afternoon; ALL DAY LONG. There's nothing more lovely than a woman with a smile on her face. Even if you don't feel like smiling, DO IT. It will not only brighten up your face, but will certainly brighten up your personality even if you're feeling down. Smile and think positive all day every day and reap the benefits.
What do you do to boost your confidence?