Create Thanksgiving Nail Art With Tips From MARS The Salon
Another holiday, another opportunity for seasonal nail art! Located in the heart of Los Angeles, MARS the Salon specializes in Japanese nail art and owner, Hiroko Fujikawa, has created the "Give Thanks" creation, a super-cute and festive style to celebrate one of the nation's favorite holidays! The nail design features fall colors in a geometric standout pattern that is sure to be the center of attention at any Thanksgiving bash! Check out the below steps to get this DIY look for Turkey Day!
 MARS the Salon
"Give Thanks"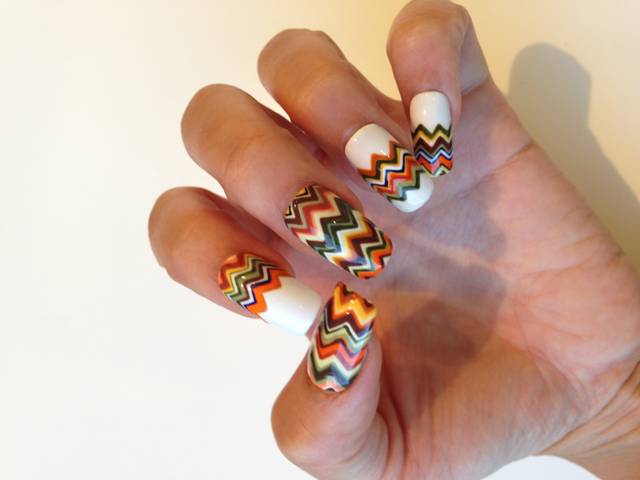 Apply base coat.
Apply a white polish color on all fingers.
Paint some zigzag lines with orange, green, brown, yellow, blue, khaki, beige and red color polishes.
For additional information please visit www.mars-salon.com
.