The Step By Step Guide To The Perfect Traditional Wedding Nail Design
Flowers are blooming, the sun is shining, and love is in the air! Whether you are the bride, a bridesmaid, or a guest, your nails deserve to feel the love.  What better way to show your appreciation for wedding season than to showcase the latest fashion trend.
At MARS the Salon, located in West Hollywood, owner and designer Hiroko Fujikawa has created a fabulous nail art design that is the perfect accessory for attending weddings or for wearing at your own! The beautiful "traditional" design features a twist on the original French tip with white lines, flowers and rhinestones that are sure to match with any bride's dream dress!
Apply base coat.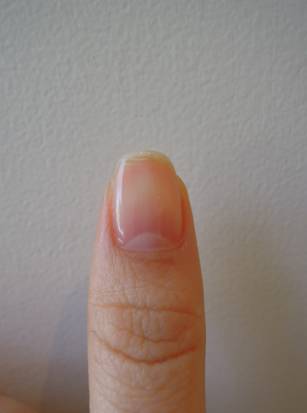 Apply white gel color, creating French tip.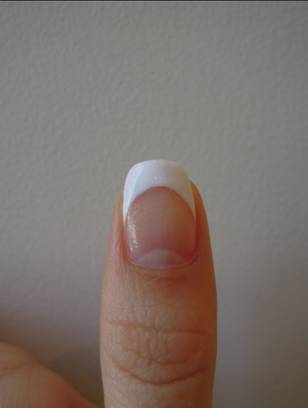 Draw thin curved line along the French tip.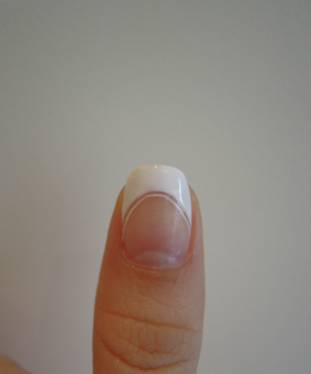 Draw some half-moons on the thin curved line.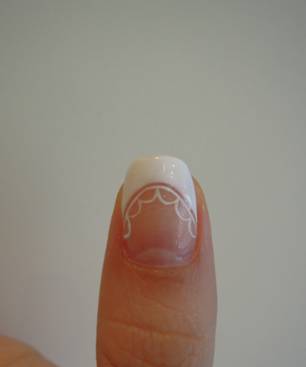 Draw thin vertical lines inside of the half-moons.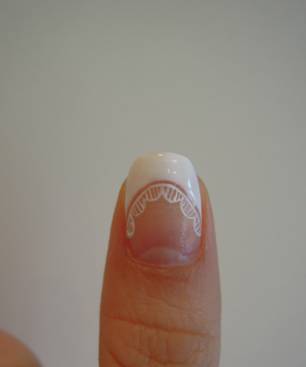 Draw winding lines.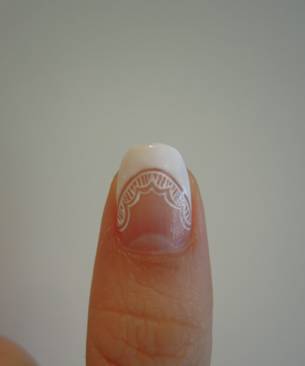 Draw a flower on the bottom of the nail.
Draw some lines inside of the flower.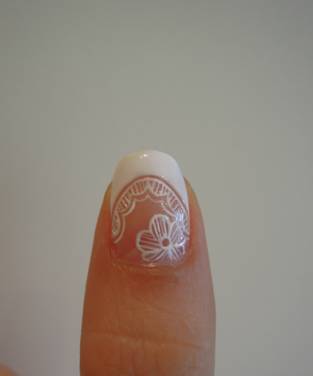 Draw another flower on the nail. (same process as #7 and #8)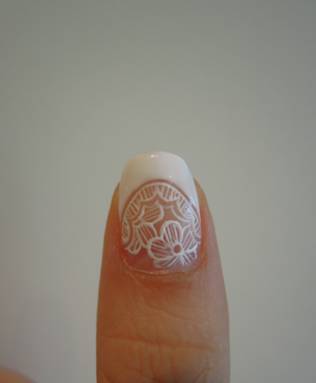 Draw plaid lines around the flowers.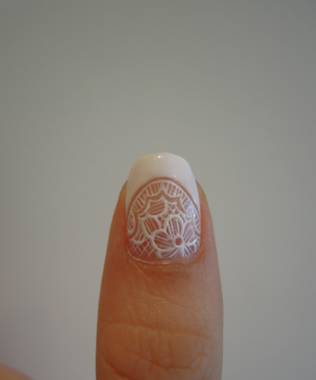 Attach a big crystal and 2 small crystals on the tip of the nail, and Apply top coat.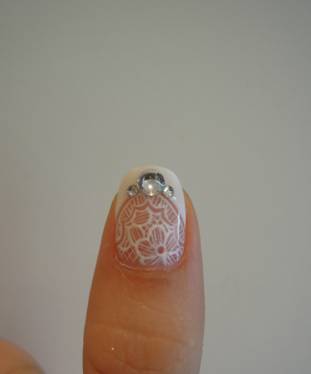 For more information, please visit www.mars-salon.com
WEDDING NAIL ART IDEA FROM MARS THE SALON